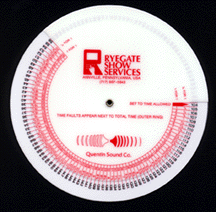 *actual size is 5.75" diameter
One for $19.95
Two For $29.95
Three For $34.95
+$2 shipping per address
At these prices why not order one for yourself, too!

Downloads
Order Form (PDF)
If you have difficulty downloading, please contact the office, (717)867-5643, and we will be happy to fax you an order form.
If you do not have the Adobe PDF reader installed on your computer you may download it FREE of charge by clicking here.

Copyright (c) 2011 Ryegate Show Services, Inc. All rights reserved. Reproduction in whole or in part in any form or medium without express written permission is prohibited.