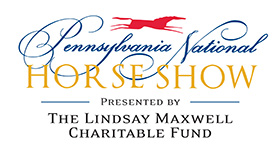 EXHIBITOR INFORMATION
October 12-21, 2017
Invoices for all accepted horses have been emailed.
If you have not received yours please email annettel@ryegate.com with the horses name.
Closing dates
All "AA" rated hunter sections, AO Jumper, U25 Jumper & Open Jumper close 8/23/17.
Medal Finals, NAL Finals & Side Saddle close 9/1/17.
Qualifying Lists

Prize List

Estimated Times



(online entry available at no additional cost)
CLICK HERE for instructions.

Faxed Entries Are Not Accepted

Qualifying Entry Blank
(Fill-In / Non Fill In)

NAL/Medal/Side Saddle Entry Blank
(Fill In/ Non Fill In)

Credit Card Form
(Fill In / Non Fill In)

Hunt Night
(Prize List/ Nomination Form)

Acceptance Information

Confirm Entry Online

Feed Order Form
Feed Order Form - Grain Descriptions

Health Information

Schooling Schedule

Dover Saddlery/USEF Hunter Seat Medal Finals Schooling Information
For Entry Information Prior to Horse Show
(717) 867-5643 TEL
(717) 867-2174 FAX
AnnetteL@Ryegate.com

Adobe Reader 7 Required

If you do not have the Adobe PDF reader installed on your computer you may download it FREE of charge by clicking here.

---

For more information go to www.panational.org